Spotlights on Anesthesia, Intensive Care and Pain Therapy
Fill in this form to purchase a hard copy of "Spotlights on Anesthesia, Intensive Care and Pain Therapy".
Delivered at your doorstep within 10 working days.
World wide delivery.
Cost: $250 including shipping fees.
For purchase send an email to hesham@azzazianesthesia.com or fill in the form below,
Purchase your E-BOOK copy NOW!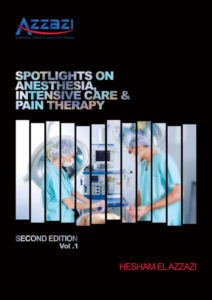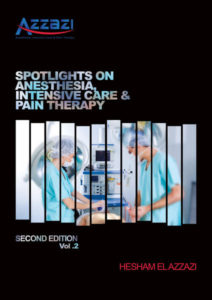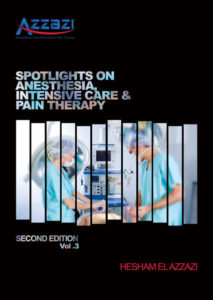 Quick brief about the book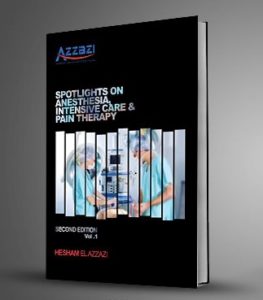 Response to the first edition of this book has been extremely good. In the years since it was written, positive feedback has come from residents, practitioners, colleagues and others in the medical field. However, advances and changes in the availability of equipment and drugs, together with changes in clinical practice, made a new edition necessary. Anesthesiologists are increasingly responsible for the development and care of patients preoperatively and postoperatively and in the recognition and management of those who are critically ill, as well as the continuing essential role that many anesthesiologists play in treating and helping patients live with chronic pain problems. So, as with the first edition, the overall aim of this book is to present anesthesia and its related skills in terms that will help practitioners worldwide to deal effectively and safely with the needs of surgical, severely ill and critically ill patients.
The second edition of spotlights on anesthesia is presented in a completely colored format, organized into three volumes. Most of the chapters in this edition have been completely rewritten (including 1306 new illustrations and images and 500 new tables), and there are new chapters on physics, anesthetic machines and equipment, pharmacology and pain management. The references have been extensively updated, with emphasis on recent reviews and clinical practice guidelines.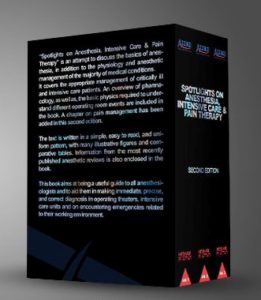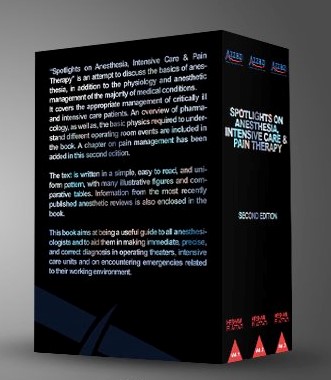 Although this edition has been completely revised, it is still based on the same principles of simplicity and practicability, using many color illustrations and photographs. The format is designed to provide easy access to information presented in a concise manner. I have tried to eliminate as much as possible superfluous material. The style of the chapters varies. This is deliberate; some relate more to basic principles, physiology, pharmacology, etc. Others are more practical in nature, discussing the principles of anesthetic techniques for certain high-risk situations. To reduce the variability that is the bane of multi-author texts, I am the sole author and I have personally edited every chapter in this book, to ensure consistency of style. Consequently, this book is a reflection of the workload involved that has taken me four years to complete.
I would really appreciate your feedback on my book. I am sure that even after careful review and editing, it won't be free of errors or perfectly clear to everyone who reads it. If you see ways that I can correct or improve the book, please let me know by e-mail at: hesham@azzazianesthesia.com. If you like certain aspects of the book, I would appreciate hearing about that, too. Finally, I would like to say that trained people are the most valuable resource in medicine, and what you practice is what you read and learn. So, if this book helps in any way, in improving the level of training, knowledge and practicing of anesthesia among anesthesiologists, then it will have fully achieved its goal.
Hesham El-Azzazi